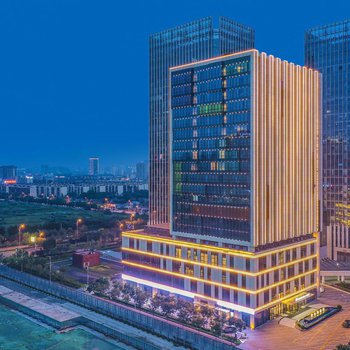 Opened in 2021, the Tangshan Manhattan Hotel offers travelers a pleasant stay in Tangshan, whether for business or leisure purposes.
With Tangshan Railway Station just 6km away and Sannuhe Airport only 18km away, transportation is very convenient. The nearby area boasts an abundance of attractions including Tang Mountain University, Tangshantiyu Center and TangShanShi ZhuanLi ChengGuo ZhanShiTing.
At the end of a busy day, travelers can unwind and relax in the hotel or go out and enjoy the city. This Tangshan hotel features parking on site.
There's never a dull moment at this hotel, our guests indicate that the facilities are excellent. Perfect for those working on the move, this hotel caters to a large number of business guests.